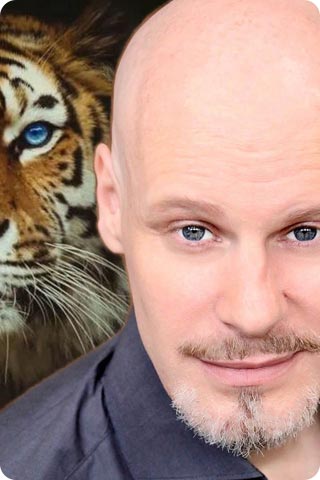 Steven Diamond has performed magic and illusion for the past three decades around the world, appearing in England, Germany, Korea, Brazil, France, Chile, Argentina, Colombia, Puerto Rico, and dozens of other nations. And as he performed before large crowds he left hidden his greatest secret: he suffers from Obsessive-Compulsive Disorder. He reveals his story in a new book, "OCD: A Life Among Secrets".
Diamond knew he wanted to be a magician ever since his father took him to his first magic show at an amusement park at the age of 7. By the time he was 12 he was a hit on the corporate convention circuit raking in hundreds of thousands per year. In high school he was performing and touring his very own two-hour illusion show that included real lions and tigers. A tragic story of surviving the grips of an evil mastermind cult leader. A story he now tells in the hit Netflix TV series "Tiger King 2 – The Doc Antle Story".
Today he is a keynote speaker and corporate trainer on the topic of "Stress in the Workplace", with his popular multimedia presentation entitled: "What The Tigers Taught Me" where he captivates his audiences with his wild stories of working with exotic lions and tigers, he now demonstrates the life lessons these endangered beasts and surviving a cult taught him.
A Netflix Documentary about Steven's life story is now in production.
Diamond, resides in Las Vegas, Nevada.